The two musicians met in 2007 while studying at the Munich University of Music and Performing Arts, and they soon began working closely together. In the course of the following years, the duo studied with such renowned professors as Ana Chumachenco, Friedemann Berger, Julia Fischer and Wen-Sinn Yang, as well as the Mandelring Quartet.
Since their debut at the International Starnberg Festival in 2009, the Duo Schmid-Chernichka has appeared regularly at chamber music festivals and in concert series. Their active concert activity has taken the duo to numerous cities in Germany, Austria, Spain, France, Russia and Switzerland.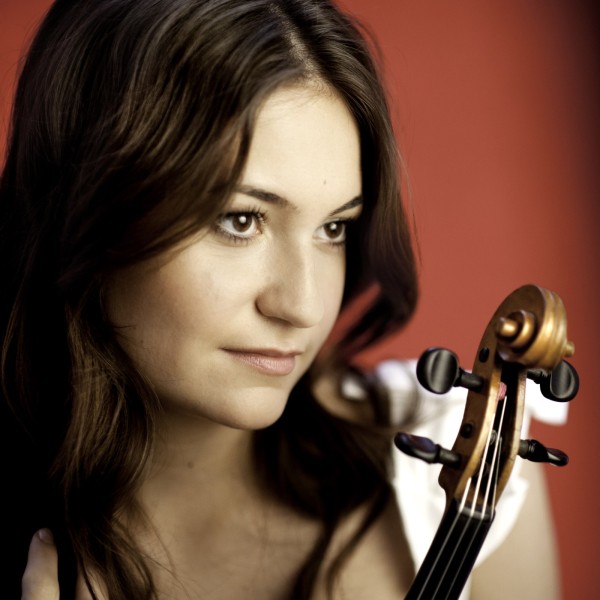 Heidi Schmid
Born in Munich the violinist Heidi Schmid began her musical studies at the age of 6 at the piano. When she was 8 years old she started violin lessons with her mother. She enrolled at the Musikhochschule in Augsburg at the age of 15, studying with Professor Bernhard Tluck. She graduated from high school at 18, continuing her musical education with Professor Christoph Schickedanz in Berlin. Beginning in 2007 she studied at the University of Music and Performing Arts in Munich, first with Professor Jens Ellermann and then in the class of the renowned soloist Professor Julia Fischer. She also received decisive impulses in the course of several years from the concert violinist Rudens Turku. In addition, she has worked closely with Professor Adelina Oprean, with whom she will study for a Master's Degree, beginning in the fall of 2014, at the Musikhochschule in Basel.
Heidi Schmid was concertmaster of the Schwäbische Youth Symphony Orchestra, as well as of the Bavarian State Youth Orchestra. She is presently continuing her orchestral activity in the Jungen Deutschen Philharmonie. Her studies have been supplemented by numerous master classes in chamber music and violin with Professor Ana Chumachenco, Professor Denès Zsigmondy, Professor Barbara Doll, and the Mandelring String Quartet, among others.
As soloist and chamber music partner, she has already been a guest at several international festivals, among them the Starnberg Music Festival, the Music Days of the Olympia Region Seefeld, and the concert series "Kultur im Schloss" in Illertissen. Together with pianist Tatiana Chernichka she performs regularly in Germany, Austria and Switzerland.
Since 2009 Heidi Schmid has been the recipient of a grant from Talentwerk e.V.. From 2010 to 2013 she also received grants from the Munich University of Music and Performing Arts and the Castringius Foundation. In addition, she has been sponsored since 2011 by the Yehudi Menuhin Live Music Now program.